Joined

Sep 16, 2016
Messages

1,193
Reaction score

1,950
Location
Hey everyone...well, the time has come for Scumback Speakers to sell off a bunch of personal gear in preparation for our move out of California.
There will be an extensive pile of guitars, amps, cabs, speakers, tubes, and other parts for sale. I will start posting to this thread as I uncover it, unbox it. remove blankets, take pics and provide descriptions.
Most of what you see in these two pics below are going to be up for sale.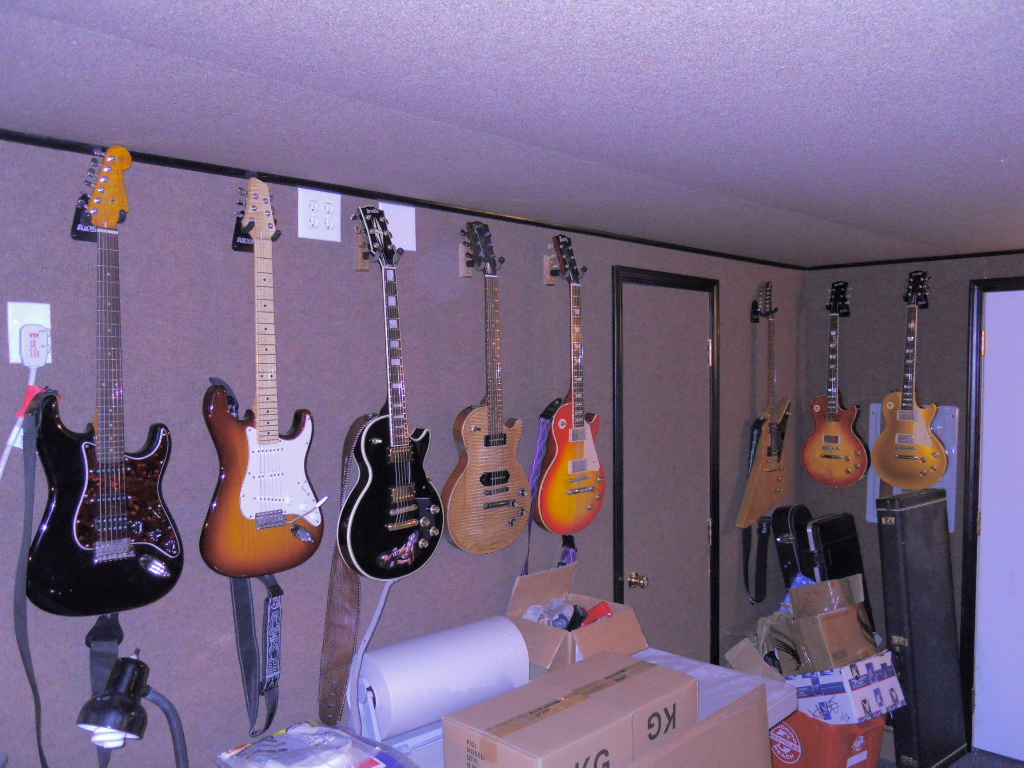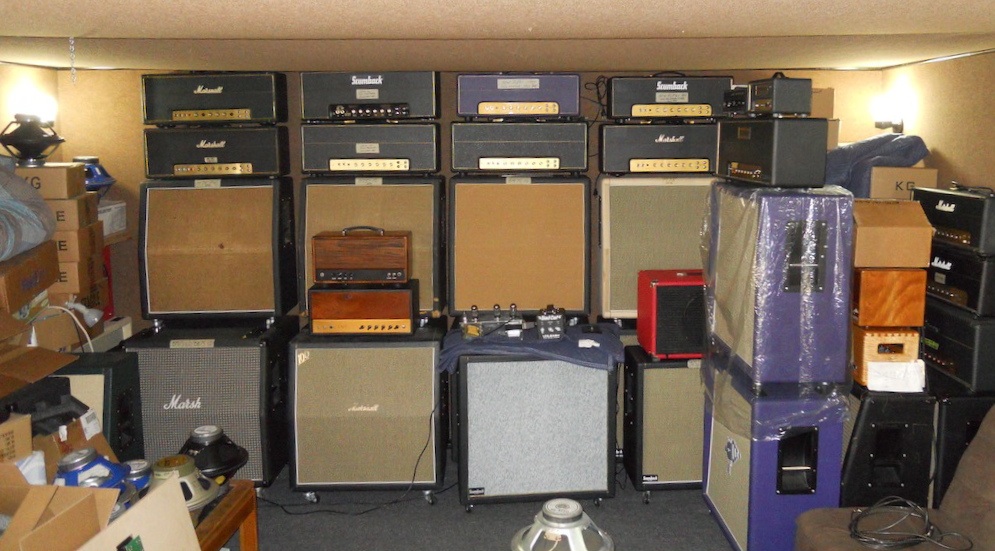 Most of this gear is in new or mint condition. There's very little that has scuffs, chips, dings, etc although there are a few. All items will be priced accordingly to condition, etc. Cash is king, PayPal is fine (those fees included in the posted price) plus whatever shipping is to your location.
Before anyone asks, the two purple Steve Stevens / Raygun prototype 412 cabs are NOT for sale! My 1967 Marshall "Queen/Dokken" logo'd narrow flange metal handle stack with the original G12M 20w speakers is NOT for sale. My 1968 Marshall straight with four G12H30 55/75 hz speakers is NOT for sale.
The original Scumback 69 spec straight cab (once owned by James Lugo) is NOT for sale.
There are three 69 spec Scumback slant cabs and nine 69 spec straight cabs for sale. There's a few other 4x12's as well.
Scumback cab specs located here:
http://www.scumbackspeakers.com/cabinets.html
Various Marshall 50w and 100w Metro & Scumback clone heads with the best components and NOS glass.
Around 40 Celestion frames rebuilt to Scumback specs...M75-PVC, H55-PVC, H75, H75-PVC etc.
About 20 guitars, too many to list until I have the time.
A lot of NOS glass, caps/resistors/etc that fit Marshall style amp heads. A couple TrainWreck and Komet clones with NOS glass.
This is just a sampling of what's going up for sale. All amps/guitars/cabs will be sound checked, and tested to be up to spec prior to listing for sale.
More in the coming week!
Jim
[email protected]
310-833-6632
Last edited: