Joined

Jan 15, 2015
Messages

773
Reaction score

982
Location
This one, I've been sitting on. I take my chances doing it, but when it works out... I get REALLY good deals. Just gotta be patient, and willing to lose sometimes.
They brought in (2) 5150s, almost back to back. An EL34 and the 6L6. I thought I was interested in the EL34, plugged into a PPC412 and just really didn't do it for me. Went home did some reading in the meantime, and the 6L6 seemed to be the preferred model, anyways. However, I really wasn't in the market... so, it was a gamble I was willing to take.
Fast forward a couple months, and I finally decided to pull the trigger on a White LPC. The day it came in, I also decided to check out the 6L6. I wasn't really planning on getting it, I just wanted to give it a spin. My jaw hit the floor. I was blown away. I didn't even really mess with the EQ. Figured out the gain stack real quick, and just let it rip... and I knew I was buying it. Time to deal!
Of course it helped I was buying the LPC, so I threw out...
"What would you let me have this for, if I took it, as well?"
We didn't even need to haggle. The price was spot on, first offer. Still, said I needed to think about it.
Gave it a couple days... went in to grab it, and actually got it $50 under the original offer. Definitely a keeper. Just waiting on the f/s now. Hopefully have it this week.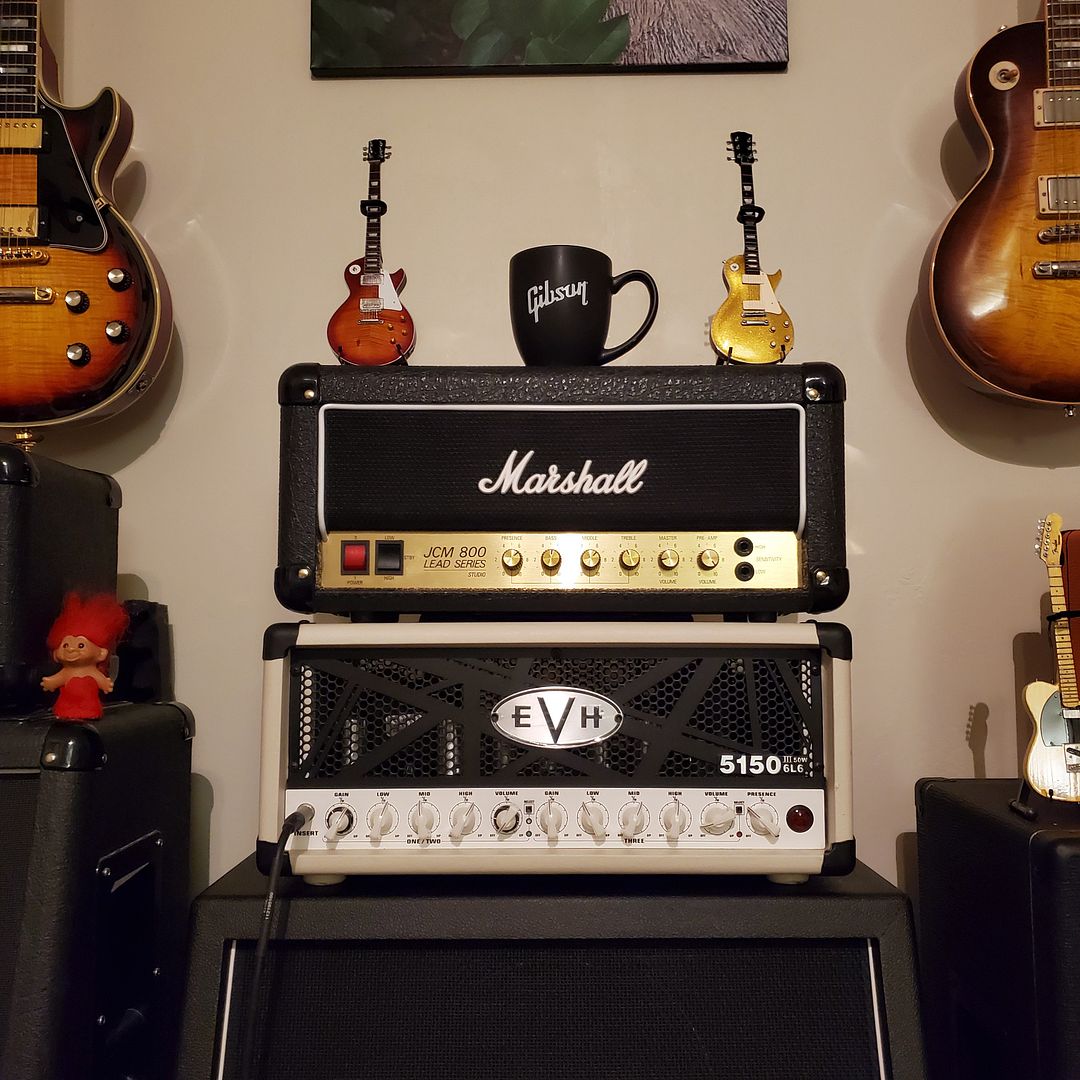 I'm moving all my 1 watt Marshalls into the living room, with my Egnater. I don't ever play them in this room. The Jubilee and JCM800, were really the only 2 Marshalls I play in here, so hopefully moving the others, I can enjoy them when I don't feel like crawling into the man cave.
Plus, not as congested in here, as it used to be.